Blasting--Make good preparation before fittings painting
Blasting--Make good preparation before fittings painting
There are many different kinds of pipe fittings,most common types include elbows, tees, reducers, crosses, couplings, unions, compression fittings, caps, plugs and valves.Generally customers will require painting for anti-rust.
If the pipe fittings do painting, we need to do sandblasting before painting. Abrasive blasting uses various materials to strip imperfections, paint, rust and other contaminants from a surface. It's a very important step for surface coating preparation, as it cleans a substrate and creates a surface that will hold a protective coating.Sandblasting is the process of smoothing and cleaning a hard surface by forcing solid particles across that surface at high speeds under compressed air. Sandblasting can be also used to change the surface condition of the metal , such as removing scratches or casting marks.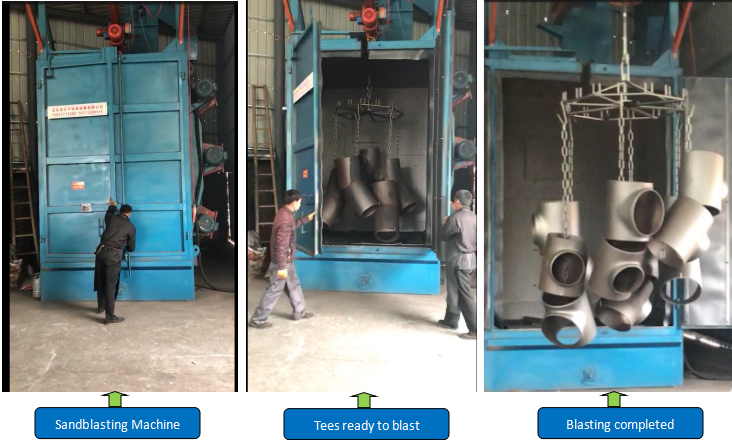 Become A

JS FITTINGS

Customer

Please send your message to us
STEEL FITTINGS FOR PIPE CONNECTION
The professional manufacturing capacity of JSfittings strongly guarantees the high quality, competitive price and short delivery.
JS FITTINGS supply free samples for testing. Customers need to pay for the courier cost, which will be returned in the following orders.
We will reply your inquiry in 2 hours and offer you within 24 hours after confirming all details.
Once we receive the deposit during the valid time of the contract, JS FITTINGS will take full responsibility and obligation for accomplishment of the Contract.
The urgent order with 100% prepayment has the priority of delivery.
Please send your message to us