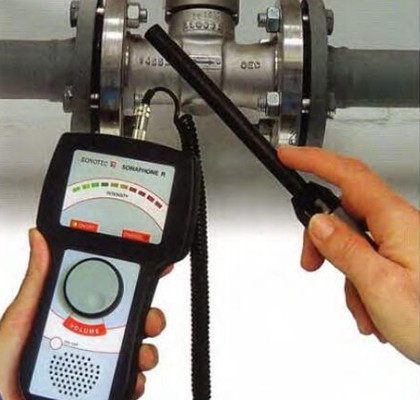 Introduction

Nondestructive testing (NDT) methods rely upon use of electromagnetic radiation, sound and other signal conversions to examine the pipe fittings for integrity, composition, or condition with no alteration of the article undergoing examination. Visual inspection (VT), the most commonly applied NDT method, is quite often enhanced by the use of magnification, borescopes, cameras, or other optical arrangements for direct or remote viewing. The internal structure of a sample of fitting can be examined for a volumetric inspection with penetrating radiation (RT), such as X-rays, neutrons or gamma radiation.
Sound waves are utilized in the case of ultrasonic testing (UT), another volumetric NDT method – the mechanical signal (sound) being reflected by conditions in the test article and evaluated for amplitude and distance from the search unit (transducer). Another commonly used NDT method used on carbon steel pipe fittings involves the application of fine iron particles (either suspended in liquid or dry powder – fluorescent or colored) that are applied to a part while it is magnetized, either continually or residually.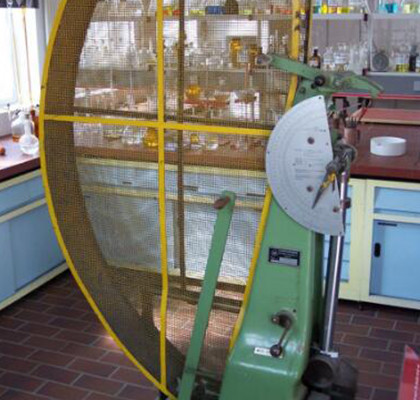 Charpy impact test

The Charpy impact test, also known as the Charpy V-notch test, is a standardized high strain-rate test which determines the amount of energy absorbed by a material during fracture. This absorbed energy is a measure of a given material's notch toughness and acts as a tool to study temperature-dependent ductile-brittle transition.


The apparatus consists of a pendulum of known mass and length that is dropped from a known height to impact a notched specimen of material. The energy transferred to the material can be inferred by comparing the difference in the height of the hammer before and after the fracture (energy absorbed by the fracture event).

The "Standard methods for Notched Bar Impact Testing of Metallic Materials" can be found in ASTM E23, ISO 148-1 or EN 10045-1 (retired and replaced with ISO 148-1),where all the aspects of the test and equipment used are described in detail.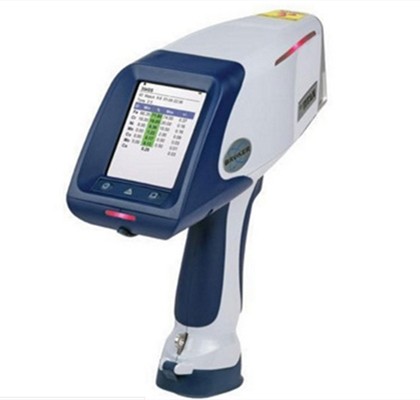 Optical Emission Spectrometer

JS FITTINGS using the portable metal elemental analysis detector to test the material of pipe fittings when customers need. Fast analysis speed and exceptional accuracy can save much time.

The detector has an integrated touch-screen color display, 50 kV X-ray tube, SMART GradeTM timing, SharpBeamTM optimized X-ray geometry, Silicon Drift Detector (SDD), and an extremely tough housing that is sealed against humid and dusty environments. A non-destructive elemental analysis technique for quantification of nearly any element from Magnesium to Uranium. Available calibrations include: alloy, gold and precious metals, bulk material (E‐scrap and catalytic converters), soil, mining, restricted materials.
Become A

JS FITTINGS

Customer

Please send your message to us
STEEL FITTINGS FOR PIPE CONNECTION
The professional manufacturing capacity of JS FITTINGS strongly guarantee the high-quality products, competitive price and short delivery time.
 Free samples can be supplied. Customers need to pay for the courier cost, which will be returned in the following orders.
 All your inquiries will be replied in 2 hours and quotations will be supplied within 24 hours.
Once  the deposit is received during the contract valid time ,  JS FITTINGS will take full responsibility and obligation for accomplishment of the Contract.
The urgent order with 100% prepayment has the priority of delivery.
Interested in the following live? Get in touch with us, now!